At times like this when going outside is not an option, we need to get creative to find ways to keep the little ones entertained.
Sometimes it doesn't matter if they have a room full of toys, kids will get bored if they are at home all day.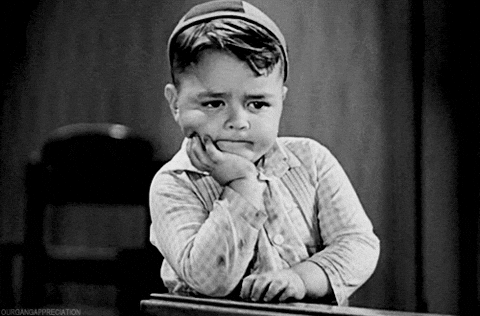 You don't need to have the iPad or the T.V. as a last resort every time they get bored. Here are some easy activities you can do with your child to make quarantine a little bit more fun:
1. Have a Scavenger Hunt
Turn your kiddos into detectives by hiding fun clues all around the house that lead to a treasure.
The treasure can be as simple as their favorite snack or a small toy, however, you can go as big as you want.
I created a freebie for a scavenger hunt at home with fun clues you can easily cut out. You can download it by clicking the image below:
2. Play Bingo in Two Languages
There's no game like BINGO to bring the family together, and it's even better when the little ones can practice the ABCs with it.
Print out these colorful Bingo boards in English and Spanish and cut out the letter cards to set up the game.
Download the Alphabet Bingo freebie:
Download the Spanish Bingo freebie:
Tips: you can purchase colorful Bingo chips on Amazon or you can use anything you have at home like buttons, beans, coins, marbles, etc).
3. Think Fast, Write Fast with a STOP Game
This STOP game is like a writing race. It will keep brains running and will help your child expand their vocabulary.
In this game, the players need to pick random letters and write as many categories as fast as they can with those same letters.
The first player to finish all categories has to say "STOP" and everybody needs to put their hands up and stop writing.
Print out my Stop Game freebie below:
4. Design and Build a Balloon Race Car
Your little ones will have a blast while they learn about measurement and distance with this STEM activity.
To create a balloon racing game you will need:
Toy car (small like hot wheels) or Lego car
Plastic or paper straw
Balloon
Tape
Elastic band (optional)
How to build the balloon race car:
Insert a small part of straw in the balloon enough for you to blow air into the inside
Tie the balloon to the straw with the elastic band or use tape
Tape the straw on top of the toy car
The balloon should be facing the front of the car
How to play:
Blow air from the straw to the balloon
Hold the straw so the air doesn't escape the balloon and place the car at a start line
Let the air come out of the balloon and watch the cars move
The car that made it the farthest wins
If you want to see how the race car is built step by step you can watch this Youtube video
5. Have a Delicious Bake-Off
If you want to have some good quality time with the kiddos and have a delicious dessert at the same time, baking is always a great idea.
If you want to make something simple and that is easy for your child to help you with, I would recommend cupcakes or cookies.
These are some recipes I searched up that not only are simple but also look super delicious:
6. Make a Strike in a "Cup Bowling" Match
You don't need the heavy bowling ball and the pins to design the perfect bowling game.
For an at-home, do-it-yourself bowling set you will need:
A medium sized ball (it can be rubber)
Pastic cups
How to play:
Get at least 10 pastic cups and organize them into a pyramid; or tape cups together to resemble a bowling pin.
Get in position and throw the ball
If you knock all the cups you win
7. Go on an Inside Picnic Camping Trip
Since going outside is not an option, we need to get creative and go on adventures inside our homes.
For a picnic, you would basically need a nice blanket and a couple of your child's favorite snacks and drinks.
For a camping trip you could basically build a tent in the middle of the living room. If you don't own a tent, you could build one using bed sheets, chairs and pillows.
8. Have a Relaxing Spa Day
There are many ways to have a spa day at home. You can start with a bubble bath and end up with some grooming. Here are some ideas:
Have your child invite his toys to the bubble bath or to a pretend salon
Do some manicure and pedicure time
Have massage sessions and facials
Have a hair and makeup session or a fashion show
Also, here are some "Do It Yourself" ideas if you want to make bath bombs and face masks:
9. Create and Watch Your Own Home Movies
Set up a pretend movie theater to watch old videos. Show your child videos of when they were babies or of important events like weddings, birthdays, etc.
You can also create a homemade movie. Have them come up with the plot and then help them write a script with dialogues.
Have them rehearse the script as much they want. Let them wear costumes and use props to create a setting.
After the movie is finished, set up the pretend movie theater again but this time for a movie premiere. Have your child dress up like in a red carpet, take pictures and have lots of popcorn.
10. De-stress with an Art Journal or a Diary
In times like these, it's always good to do any type of meditation and a great wait to meditate and connect with ourselves is by writing down our thoughts.
Let your children have a journal or diary where they write about their feelings and how their day went. Let them know it's something that they could do on their own and respect the privacy or their writing.
Also, painting and coloring is a great way to de-stress. If your child enjoys art, take advantage of this by having them do art pieces with paint, watercolors, etc. You can also have them complete coloring books.
Here are some great coloring books for toddlers and preschoolers:
These are some coloring books and journals I recommend for bigger kids to de-stress:
I hope all these activities and tips help you ease "quarantime" a little bit. Don't forget to share these ideas and my freebies with your parent friends 🙂